Brrrrr it's cold outside… this calls for snuggling up and keeping warm with desserts right out of the oven. These indulgent, feel good recipes will keep you warm on the inside while it's cold outside. Plus wintertime is a great opportunity to spend a little extra time in the kitchen to create a delicious (and warm) dessert at the end of a cool day.
Here are our favorite winter warming desserts for you to enjoy.
This quick and easy, cosy dessert is full of winter cheer and perfect on a chilly weekend. Buttery caramelised bananas take the classic crumble to a whole new level, baked with a crispy almond crumble on top for extra flair.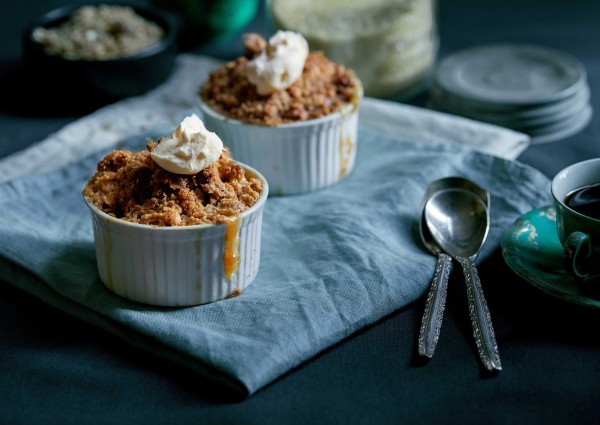 The combination of apple and caramel in this classic dessert are a match made in heaven. Bonus points for simple yet stunning decoration too!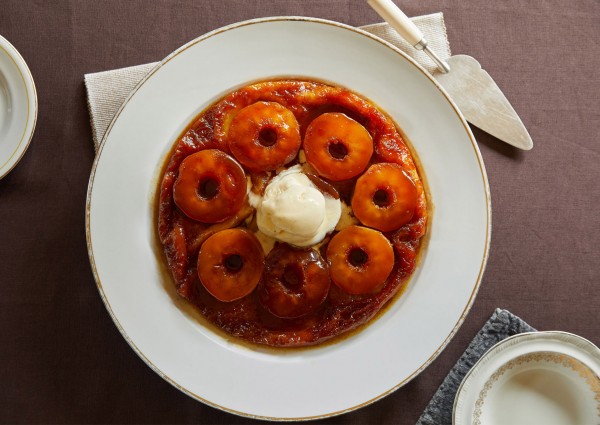 Chewy on the outside, gooey on the inside. This giant Oaty Hokey Pokey Cookie is best shared with friends. Serve hot and gooey as a slice or a scoop straight from the skillet.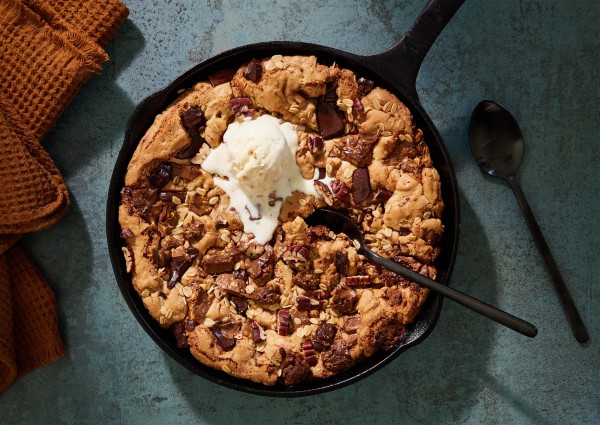 A dessert you'll fall head over heels for. Breaking into the cake and seeing that warm milk chocolate centre flowing will melt your heart. Serve with a scoop of ice cream and you'll be wishing you made more than one each.
These chocolate soufflés are easy to make. Cakey on the outside, gooey in the middle and not overly sweet. Delicious when served with fresh whipped cream or vanilla ice cream and berries.
Smooth, rich and delicious, serve this very moreish chocolate pecan pie with whipped cinnamon cream or a scoop of ice cream on top for the ultimate mouth-watering experience.